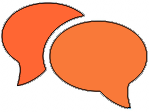 "I have never felt compelled to write a testimonial for anyone dude, but after losing 19lbs in my first month, you deserved one!"
Dave P.
"Well, what can I say?! I've now lost 2st 2lb since October 18, and am feeling better and stronger than I have since losing my husband. James is like a best mate, even though you've never met him. Always there, when I'm feeling sorry for myself, with a few words of encouragement or a kick up the behind to get you back on track.
I honestly feel like I could tell him anything. The support from both JJ and the group are amazing, and have really helped me keep going, even after a blip…. just factor any wobbles into your plan, and you know you will pull it back eventually. I love the fact that I can still eat chocolate, and have the odd heavy meal, without guilt. Truly love the plan and James, Mr Switch, is a legend."
"I could not be happier with this diet and my results. I don't feel restricted, so I can still go out for meal, have a Maccies etc but I feel able to do this whilst losing weight. I have come such a long way not only how I look but my habits. I used to find ANY excuse to eat whatever I wanted but now I think it through before having it. I have never felt more confident about my body and my ultimate goal is to wear a bikini on holiday next year. The support from Facebook is second to none and is brilliant if your not only feeling bad but also when you're feeling good. Best decision I ever made was signing up to The Switch Plan."
"James is a total don and understands the body from every perspective, whether that be nutrition, physical training or designing tasty meal plans. James has it covered. Nothing is ever too much and he makes himself available pretty much all of the time. As for the diet itself it's a simple science which works perfectly and under the supervision of James you feel compelled to achieve your milestones which I know is where most diets fall down. These days you hear of millions of different dieting techniques and fads and it's tough to sift through the nonsense and establish exactly what works. James takes that pressure and stress away from you and offers his guidance, support and expertise. We've saved a small fortune on food wastage and eating out since I've started with the switch plan meals. So James effectively pays for himself."
"I now weigh the least I have for about 20 years and it is all down to TSP – I can not recommend it enough. There is such a wide choice of recipes to choose from and these are regularly added to so there is no chance of getting bored with what you are eating. There is even the 'Easy Everything' recipe creator which is great for using up stuff in the fridge or freezer. You will never be short of inspiration to keep you on track. JJ offers down-to-earth advice and really understands the problems you may encounter as you try to lose weight. This is a diet where you eat real food, while living in the real world (where people drink alcohol and eat chocolate) and get real results."
"Chuffed to pieces with TSP as the food and the support are absolutely amazing. I have begun to not think of it as a 'diet' because the meals are so tasty and the snack lists so flexible – it is now becoming a way of life. A way of life where I am losing weight; not putting it on!
Because of JJ's support through WhatsApp, Friday Motivation, 60 second clips and the Q&A videos my mind-set has never been so positive. I have realised that some months I may lose a little weight and some months I may lose a little more – both is good as I am losing weight. It reminds me of the race between the hare and the tortoise: it doesn't matter whether you are losing the weight quickly (like the hare) or a bit more slowly (like the tortoise) it's being IN the race that counts!"
This time last year I was overweight and fed up! I was talking with my daughter about how boring all the usual diets were. I had tried them all with varying degrees of success. I even got to my target with one but sadly the weight crept back on.😢🌽
I came across The Switch Plan diet quite by chance whilst looking for something different. I read the information and browsed through the delicious looking sample menus on show. I spoke to my husband about it but he thought it would be like all the others and dismissed it.🙄🙄
However there was something about this plan that kept calling me back. So a few days later I signed up.😃 I noticed the difference immediately. JAMES was messaging me with questions and information, not some automatic questionnaire. He added me to the FB support group where I was welcomed so enthusiastically by all the other lovely members. This WAS something different all right!
James felt like a friend who really cared about me!
I received my plan the very same day and couldn't wait to get stuck in! It was so easy! I could do this! and guess what? – I did!!!! In as little as 10 months I had got to my target shedding almost 4 stones of fat. I looked and felt the best I have ever done. My husband has had to eat his words and not a single day passes when he doesn't tell me how incredible I look.
I believe him as I can see it too!👍👍
I am 62 years old but look better than I did at 21! All thanks to James and his amazing diet and exercise plan. I really can't thank him enough.Turns out he IS a friend and he DOES care very much. Not only about me but about all the other lovely members in this incredible plan.
Thank you so much James xxx
"I really cant believe this plan works so well, I have only been on it for 2 months and have seen a huge difference. People I know have commented on much I look like I have lost. I have done this without exercise just eating real food no of this tasteless food it is all real food like cheese, sausages , bacon you name it and its on The Switch Plan. Now or the meals themselves that James and Amanda have created are so simple to make even I can cook them and I used to burn soup lol, There are step by step guides guiding you through each stage of the cooking process from prep to cooking to plate to no longer feeling hungry but you also feel satisfied with how it tastes and it does taste so much better because you have made it yourself and you know that there is nothing "bad" in it.
The support you get from JJ and the rest of the TSP group is amazing through WhatsApp and Facebook if you are having a bit of an off day contact James on WhatsApp and normally within 2 minutes he has responded to you and he never minds you contacting him he wants you to succeed and also the other TSP members on Facebook will always find a way to make you feel better. This is not a diet it is a new lifestyle that WILL help you feel healthier and help you lose weight it is one of the best decisions I have made and when I get down to my ideal weight I know it will be because of the amazing support I have received from James and the TSP group." Tony
"3rd submission and the changes on my life has been incredible. Eating good quality and nutritious meals, love my snack of something sweet after my TSP meal at night. This has shown me how poorly I used to eat. My coffee consumption has gone from 8 per day each with 2 sugars to 1 every other day with half a sweetener. Joining The Switch Plan with all the support and dedication James gives is incredible and now forms such an important part of my life. Cannot thank James enough for his continual enthusiasm and support. If there is one change you want to make, join James' Switch Plan, you won't regret it."
"When I signed up to TSP at the end of January I was filled with high hopes. This time I was going to achieve my dreams of getting to a good weight and having a half decent body. Was I being optimistic? HELL NO?

Today I stepped on the scales to realise I HAD hit my dream target weight! Giving me a total weight loss of 47 lbs. FAT GONE!
I look in the mirror and can't believe the reflection I'm seeing is really me! I have NEVER EVER in my life looked this slim and toned (even when I was a teenager!).

I have been eating 'real' food. The website is full of delicious, quick and easy to cook recipes. With new recipes added every week! I sometimes wonder how many more can be created! We have an amazing support group with everyone keen to help and encourage each other.

The difference between this diet and countless others lies in its creator James Jackson. The man is a genius! I have never found a diet that I've found so easy to stick to that gives such consistent results. Month after month. James is always at the end of the phone to answer any questions or quickly work out a snack allowance for something I may have decided I just 'have' to have! His support and belief in my abilities have been unwavering all the way through. It doesn't end there though. With his help and guidance I will learn how to maintain my loss and keep in the best possible shape. I cannot thank him enough for getting me to where I am today! I love him and his plan so much! ?. Sorry James ?

So am I glad I joined TSP? You bet I am!

If you're thinking of signing up and wondering, like I did, 'is this the one?' SIGN UP NOW! It most definitely IS THE ONE!'
I've not lost the greatest amount of weight but this has gotten me out of a hole I never thought I could escape from. I'm eating chilli or tuna mix instead of crap or macdonaldsX I'm eating omlettes for breakfast instead of red bull and bagels and I haven't touched pasta or bread. I make better decisions eating out or when I get home from being out. I know this has saved me a bit James and I won't ever go back to my old habits xxxxxx
"I have just submitted my third months progress and I've now reached a weight and appearance that I'm very happy with after losing 1 stone 6 lbs on TSP and a stone previously on another diet. I switched (no pun intended) because I was bored and beginning to slip back to old habits. I've not been bored at all on TSP, so much food to choose from.
The support I've received has been brilliant too. James is only a message away and very prompt to respond to calls of help and general advice. He's ace.

I'm absolutely thrilled with my new look. I've received many compliments and comments all very positive, some people even worrying that I'm losing too much!! Yesterday I went shopping for some new clothes and it was enjoyable rather than a depressing chore.

If anyone is in two minds about giving TSP a go, do not waste any more time thinking about it, just do it, you will not be disappointed. I'm over the moon right now, I just wish I'd known about this years ago. Many thanks to James for getting me here and for the support of other members on the Facebook group. I don't go on there a lot but it's nice to know it's there."
"The brilliant Switch Plan and the support of the wonderful JJ have helped me lose 11lb this month. I am really pleased with that loss. I know that if I'd been doing any other diet I would not have done as well because I'd have given up after my first diet slip up (wedding) which was then followed by a bank holiday trip away and a 2 day works' conference.
I might normally have made worse choices during the events and then found it more difficult to get back on track afterwards – but this diet/new lifestyle makes it easy to slip up, fess up and then get back up..
And I feel that means I have a good chance to make it work for my life. I've spent 24 years yo yo dieting – looking great and being slim for as long as 5 years but then enjoying myself too much and gaining lots of weight. Dieting has always been a solution to a problem as opposed to a problem preventer and I feel in TSP I may have found both the cure and the long term solution. Also…Sometimes I make double portions and my husband now thinks I'm a domestic goddess too – bonus!"
"Like most members on TSP I have tried every diet going. Each time I would visualise what I was going to look like when I got to goal. I was going to be slim and happy . Things would go well for a few weeks but I didn't get the results I was hoping for. Probably they were unrealistic! So inevitably I would give up and try something different.
After years of looking and trying all kinds of diet I finally found the one for me!
The Switch Plan fits me to a T! Everything I want and indeed need in a diet is there. I need some kind of structure to my diet (not rigid though). I like to be told what I can have and then make my own choice from there. That's exactly what TSP allows me to do. Every day I get to select a fabulous restaurant style meal from a huge choice on the website, and then have an allowance of snacks to use as I want. PERFECT!
Every week there are new recipes added which means I never ever get bored. There are still loads I have yet to try. The support group is the best I've known! I felt I have made so many new friends and they are so helpful and supportive to every other member on there.

Most of all the help and support from James has been without doubt the factor that has seen me get to where I am now, just pounds from my ultimate goal! He is ALWAYS there when needed! And sometimes when he's not lol! He seems to have an uncanny knack of getting in touch just when I have mentioned something I need to know! I cannot thank him enough for his support and guidance. He is awesome.
Right now I am in such a great place. I look and feel the very best I have ever done! (Like the picture I've always dreamed of). My confidence is through the roof! I still have a little bit of tweaking to do to be 'perfect' in my eyes, but I know James will get me there.
I am so glad I 'SWITCHED' when I did!"
"I have just completed my 4th submission, having joined TSP on 1st May. TSP is now a way of life. It is gradually transforming the old wobbly body into something more acceptable. With every lb lost, my confidence and self esteem is growing. JJ and everyone in the support group are vital to success.
JJ does all the hard work, creating tailor made plans and the most delicious recipes that even the most hopeless of cooks can replicate . He's got your back 24/7, seven days a week . Where else would you get that ? Fellow TSPers are always there too with genuine kindness through good and bad times. However, all that said , the buck stops with ourselves.
Everyone can do their utmost to set us on the right road, but ultimately our destiny is in our own hands. You will simply not find another "diet" plan like this. I'm so glad I grabbed this opportunity with both hands and there are no words strong enough to urge others to do the same if you have weight issues. Thanks to my favourite DUCDI (Dude you can do it) for everything ."
"This is my third submission and I'm still enjoying TSP as much as when I started. It's so nice and reassuring to know that James is available whenever you need him. I've tried a few "personalised" diets before and have ended up with exactly the same diet as my mum.
There wasn't really anyway to get in contact with the person running it to ask questions. I told hubby that this was personalised and he said "well it won't be James you are talking to". Now I get "is his phone permanently in his hand ready to reply" James is so helpful and quick to respond to questions and the people on the support group are so lovely. It's such an amazing diet and I'm so glad I have found it."
"When I joined TSP at the end of January I knew I was overweight. However I didn't realise quite how big I had become! Seeing my progress photos month by month I can see that I really was quite a large lady! Also although I can see I'm now smaller those same pictures have helped me see how far I have come in such a short space of time!
Before I started I found it a struggle getting down on the floor to play with my granddaughter, but even more so trying to get up again! That's how I knew it was time to do something. I had always liked doing exercise and have done it in some way all my adult life. Due to work commitments the last year or so had left me with absolutely no energy or enthusiasm to exercise or diet!
Then I found James and the wonderful TSP plan and I haven't looked back since! I have dropped so much weight and am loving working out again. The meals on the plan are so delicious and there are so many I will never get bored! James has proven to me that I CAN still have my sweet treats AND achieve my goals. I have tried all variations of the diet – sensible healthy snacks, fasting and having my sweet treats (which unfortunately I can't give up!). However as James promised me as long as I have my tsp meal every day and use all my snacks I will get there. And guess what – he is absolutely right, I have!
Thank you so much James for showing me the way. I can quite happily follow tsp forever ❤️❤️❤️"
"29th January 2017 was one of the best days of my life so far! It was the day I signed up to the switch plan 'diet'. After pondering over it for a few days I decided to give it a try. Am I glad I did! I've tried loads of diets in the past but not one of them has done what tsp has done for me. I am in the best shape I've ever been since the birth of my son 39 years ago! (and also the same weight).
I have looked at before and after photos of people who had lost weight on other plans and wondered if they were true or had they been photo shopped. Well I can assure you my photos are definitely REAL! I really did look like that and I am proud to say I am a changed person.
I never thought when I signed up that I would be approaching my annual holiday with a body I would be happy with!
If you are reading this and wondering (like I did) shall I sign up? Please, please do yourself a favour and go for it!
We have a fantastic 'boss' in James. He is always there ready to help when you need him. I don't know how he thought this great plan up but it really is the BEST! I LOVE IT!"
"TSP has completely overhauled my eating and exercise habits. It's not a diet anymore it's a lifestyle and one that has changed things for the better. I'm 3 dresses smaller, fitter then I've ever been and mentally more positive, driven and focussed. It's given me a new lease of life when at one point it was pretty low. The support from James is second to none! and the private support group on Facebook is full of members who are encouraging, supportive and motivating. I can't recommend TSP enough, if I can come this far anyone can!"
"Well… Here I am, 6 months from first starting TSP. On joining I thought 'hmmmm, ANOTHER diet, let's see what this is all about then' Never for one minute did I imagine that I would still be here, and still loving the 'diet' like it was my first day, let alone to have lost a staggering 3 stone 2 lbs! Joining TSP was, without a doubt, the best decision I made in a very long time. I am so grateful for TSP, along with the fantastic support from James and all the wonderful members. For anyone considering joining TSP, then please DO IT, you will not regret your decision!"
"I am a lady who can be described as being in the early senior years of her life. Like a lot of others people I have tried several diets over the years. But TSP is the only plan I have ever been able to stick to without ever feeling hungry. This plan has enabled me to lose the most amount of weight in three months and not ever feeling deprived of anything as TSP is built around your likes and dislikes and choices."
"I joined TSP to lose the half stone or so that I have put on over the past couple of years – not a great deal but when you're 'petite' half a stone can make all the difference and I hadn't been able to do it on my own. Within 4 weeks on TSP I have achieved that goal and feel great! I'm going to continue with the plan as it's working for me; I can adapt the TSP meals to work for my family too so we can all eat the same meals and if I lose a couple more pounds in the process then that's a bonus!"
"The TSP plan seemed too easy to work at first but once it clicked it really has worked. I am loving my beast salads and the tsp meals are not only delicious but quick and easy to cook. Most of the time i manage to increase the quantities and my family eat them too so there's no need to make separate dinners. Support is great, just the right amount at the right time. Really very happy thankyou!"
"TSP has given me my confidence back. After having two kids I never thought I'd be back to my pre pregnancy size. Guess what?! I'm smaller than my pre pregnancy size now!!
TSP has taught me SO much about eating right and has shattered every dieting myth I know. And the support is absolutely amazing both from James and the other members on facebook. I thought I was an all or nothing person and after a few bad days I would usually give up on dieting. Not on TSP! Everyone helps you back up and back on track 🙂
The only annoying thing is I now have to go buy new clothes!" Basi
"To say 'I wish I discovered TSP years ago' may seem like a boring old cliche. But it is SO true. This is a life style changer not just a diet. If you are willing to embrace changes and accept the phenomenal advice and support of James , then this will work for you. Part of my problem was not knowing what to cook on a daily basis. Here all I have to do is simply chose from the wonderful array of menus, which has rekindled my love of cooking. The old blubber didn't go on overnight but only 6 weeks in I feel so much better in myself"
"End of month 2 and loving how I feel. I am slimmer have more energy and feel like my old self again. I have tried every diet going but this is not a diet it is a complete life style change. Added bonus no IBS symptoms and menopause symptoms improved yay"
This is my second submission and I couldn't be happier. I knew this month was going to be a tricky one as I had such a hectic social calendar but James personalised my plan around my events so with a bit of extra focus and hard work Monday to Friday I was able to have my weekends off plan. I was hoping to maintain and not undo any progress I had worked hard to achieve in the first month only to be surprised I had actually lost this month! I really feel that the switch plan is for everybody and anybody lifestyles , and with the constant support from the group and James you can't go wrong.
I wish I'd found you years ago. I feel so much better in just one month. I can walk and swim further than ever before and I can see a huge difference just in the first month. I'm so pleased that I can lose this weight at my age!
Joining TSP is without a doubt, the best thing I have done for myself in a very long time. Not only have I lost almost 2. 5 stones since starting the plan in January, I have formed many new habits. I am now in control of my diet, not the other way around. I have learned to incorporate eating out into my diet whilst successfully still losing the weight! The fabulous tools within this plan allows you to do just that – it works… Simple as that!
If you had told me at Christmas when I was at my heaviest ever that I would be nearly 2 stone lighter and run my fastest 5k by Easter I wouldn't have believed it, which is why I shout about TSP to anyone that will listen. Believe it! Love the fact my friends have joined too. Feel better than I have in years! James you are awesome!
I'm so glad I stuck at this plan. To begin with I thought it wasn't for me and I never thought that I could skip breakfast and incorporate fasting in my diet but I have successfully seen and felt the benefits. This plan works because it challenges you to make a change and when you do make that change you wonder how you ever ate the way you used to. I feel so much better and am so pleased with the changes I have made. I will never go back to my old ways. Thank you.
This is my third submission, and every month I am amazed by the results. It is so easy to follow, so easy to be full and not need to snack and so easy to follow the recipes. This week I bought new trousers in a size I haven't worn in YEARS and I have had to give away the first pair of running leggings I bought as they fall down!!
Love the tsp plan! It's helped me find my feet again in a balanced life style after months off track. I find it so easy to fit into everyday life even with two children. The recipes are great for the whole family and so quick and easy to do. Thanks James for helping me on my way to feel happy with myself again.
I could sing praises about you all day long mate. I am so grateful to my work colleague who introduced me to you as well. Do you remember when i asked you could you get me abs? Well I am confident to say that you can!
After the first couple of weeks following the TSP diet it was so easy. The food options means nothing is forbidden – you just need to trade it.. which means life goes on! You can still entertain….in fact we had a dinner party and no-one guessed it was all more or less TSP diet! Nearly 2 stone off since January – better than the stone a year I have been putting on whilst trying to diet the good old fashioned calorie/ low fat way. This works for me- I can stick to it and don't feel I'm missing out and the 15 min and 30 min exercises means there is always time to do them! No excuses.
I have found being a TSP member greatly beneficial to me. I've always been a healthy eater but the guidance provided in TSP ensures the macronutrients are correct for me. Similarly I have always exercised but I love the 30 minute TSP sessions which fit nicely into my day. Sometimes the thought of finding an hour to exercise is not easy but findong 30 mins seems so much more manageable. The variety is great too so I don't get bored. The members support FB group is great as you can see what others are eating and doing and what problems they are experiencing. Everyone is supportive. The recipes are all fantastic and are real food which you can eat with your family and if you don't want to follow a recipe there are loads of pick and mix menu creators which give you the flexibility to eat what you like. I love cheese and wine and have lost weight enjoying them which is fantastic. Above all the knowledge and support of James is second to none. Thank you!
James, you have certainly changed my life for the better. I never in a million years thought I would be eating the foods I am, let alone enjoying them. I love the cooking element and how easy and delicious the recipes are and I am starting to feel really good about myself . I know there is still a way to go but I am excited that I will continue to transform myself will all your support .
Tom
Well what can i say about this 'diet' apart from the fact it isn't one. I have tried every diet you can think of ww, sw, juice etc and yes i lost in the first few weeks but i felt so unhealthy with all the diet foods, rubbish going in to my system. I emailed james with a barrage of questions before i commited and he responded very quickly with knowledgeable and witty answers.
I have found the plan easy to follow and even got my hubby eating the meals so i dont have to cook twice…his words 'love it'. It is real food, no processed substitutes and i can still have chocolate if i want it!! I have had ill health for a week and james has adapted my plan for me to reach my weightloss/body shape goals. Thank you james, now for next months adventure.
Jo
It works… For some much quicker than others.. I'm growing a better relationship with real food and learning to love working out. Each of us are on our own journey, with different roots and problems that lead us to James, yet I think we find the support, encouragement, advise and passionate drive to know we can commit to this and make a difference. I was very sceptical at first to how on earth a guy in the UK could provide me motivation I need in my basement gym across the Atlantic but he knows… I'm by no means at the end of my journey but every month I inch a step or too closer (both figuratively and literally) Thanks James
Jude
Hi James
As you know I gave up my gym membership a while ago now and do everything at home plus running in my lunch breaks.  Today I was gutted as couldn't run at lunch as it was pissing it down. My hubby was on a course but got out and home early so I didn't need to rush back for the kids so thought I'd go to the gym and do a Kettlebell class and then the abs class.
The lady that takes the class is about 4 ft tall and all muscle and the toughest instructor I've ever met. I'll get to the point. I completely smashed both classes (they are bad ass classes). I've never felt fitter and stronger than I did tonight and haven't stepped foot in that gym for months. It's all down to you and the Switch Plan. For years I've slogged my guts out at that gym and have never achieved what I have on the Switch Plan. Thanks mate…..you are ace!!!
Sarah
Where do I start?
I'm a serial dieter but have never managed to stick to a diet (too restrictive, too boring, didn't see any results, fell off the wagon and struggled to get back on etc, etc). Naturally I was a bit sceptical about the Switch Plan and it took a few months of deliberation before I took the plunge.
It's a bit more expensive than your Weight Watchers and Slimming World, 5 weeks in I can say it's worth every penny, why? Well, I have access to a mentor who not only gives me loads of encouragement, he also listened to what I wanted, and just as importantly, the areas of dieting I really struggle with, and came up with a plan that works for me as an individual. As a real foodie I can honestly say the food is awesome!
What about those occasions when I fall off the wagon (nights out, birthdays etc?), I no longer feel a complete failure and comfort eat to console myself, a gentle kick up the bum from James followed by loads more encouragement and I'm back to it.
Five weeks in 20lbs and 43cm down, fitter and more energetic, I am feeling just as motivated as I did on day one, no other diet has done that for me!
Angela
The best diet plan ever!
I, probably like many people, have started diets stuck at them for maybe a month and then……..give up! Nothing new there but the Switch Plan is so much more than just a diet! It is an easy to follow personalised plan created just for you, whatever your goals are. It combines food, exercise, access to a great website, online support plus ongoing support from the amazing James. I have just started Phase 3 and seriously cannot wait to see the results!!
Sarah
At the beginning of this year I told myself that this year would be my year for rediscovering myself. With a husband and 3 young kids my needs often get put aside in lieu of doing something for them. I have been slowly gaining weight since having my first child almost 8 years ago and as my youngest approaches 4, I can't use the excuse of just having had a baby anymore.
My wedding ring no longer fitted me and I was just really unhappy with the way I looked. I really didn't want to go back to any of the various slimming clubs and the bland convenience foods you end up eating. I have been there and tried it and the thought of doing that for months on end without really changing any of my bad habits. I needed something different. I joined the Switch Plan.
I am now 2 months in and I feel fantastic. It has not always been smooth sailing and I have found the excercise quite difficult to get my head around. However JJ is always there to answer any email queries and gently encouraging me to just get on with it. He and all the people in the support group have been fantastic. I am happier and healthier and don't have any particular goals only to eat better and change my habits.
Take one individual, add around 30lb, or two dress sizes, strip away at least 50% self confidence and add a pinch of self loathing…. There you have it…. That was me 5 months ago. It has by no means been an easy ride, but what I can tell you is James knows what he's doing and his passion to see those around him succeed coupled with his approachable demeanour has without a doubt played a huge part in my success.
The Switch Plan isn't about don't eat this and don't eat that, there are literally over 1000 meals to choose from, with well over half of them taking no more than 10 minutes to cook; just add your personal veg portion…….No counting of calories or points! I cant lie, there have been days when I have craved something not on the menu, each of us have our own favourite meals or guilty pleasures. One HUGE BONUS with the personal support TSP offers is that we, the members, can submit these guilty pleasures and where possible (I've not had a no yet!) it can be added; pizza for example…who diets and eats pizza guilt free!?
For me this TSP is more than a diet, it's a global community of support from likeminded people, we share our success' seek out answers for any questions we may have; and yes, sometimes we get the kick we need to keep us on track! 
I wholeheartedly, and without a pause, recommend The Switch Plan to anyone who wants to lead a healthier lifestyle. 
I've tried dieting before but never had the will power to stick at it, I love food too much, but with TSP it's so easy. James basically tells you the amount of food to eat and it's down to you to choose what to make with it from the hundreds of recipes available. I have to say I've never had a meal and been hungry after it. TSP allows you treats too, I get to eat crisps, chocolate, drink wine & even G&T's.
As for exercise and I'm a couch potato, it's easy following the videos on line, no need for gym membership, just a few 30 minute a week. I've lost over 35lbs in 3 months, dropped 2 sizes in jeans, shirts and even 1 shoe size, and it's been so, so simple. Any questions and James is there to help & the other members are great for support and ideas for recipes. If I can do it then so can you!
5 weeks ago I embarked on a Journey that I hoped would help me 'fight the flab' that I had gained over the last 14 months.
As wth most diets it sounded simple….. Eat this, eat that, and exercise… I was committed, determined and desperate; admitting this to James was a first for me and the response I received was probably the point when I realised this time would be different.
James' passion for helping people succeed has shone through in the last four weeks, swift responses to messages asking for help when I was ill made staying on track easier and if we hadn't spoke for a couple of days there would be an email asking how I was getting on, did I need help; all of this reassured me that I wasn't alone.
As I type this I am completing the last Evening of  Phase 1, I have lost 13lbs and I still don't feel like I am dieting in the traditional sense, my family is able to eat with me, I am not starving all the time – in fact not at all- and to be perfectly honest I feel like I have gained a friend, someone external to my family who shares in my success and is not 'obligated' by blood or wedding vows to compliment.
I look forward to the next phase, which I know I will succeed further , my own small personal victories like, the ability to once again wear my engagement ring, will be shared and celebrated and my success is further testament to this plan being one that can be followed along side my chaotic family life.
Anne-Marie
Hi james!
Thanks for your email and Phase 1 report. As you know I'm really impressed with The Switch plan, especially after seeing my before and after comparison photos and stats. By way of a review I just can't get over the simplicity of it….I mean sensible eating and simplistic exercise!
Food….You're right. preparation is key! Sunday night is now preparation night. I've never owned so much tupperware!
As for the meals I've previously been tracking my macros on MyFitnessPal….but don't need to any more. It's all done for me. Thanks! Making the meals from scratch (post prep) takes less than 10 minutes which has been ideal when I'm in work as time is precious! As for the taste…well what can I say.I'm impressed. Great range and simplistic instructions. One thing I've been saying to friends when recommending this is that it doesn't feel like a diet!
Diets have always involved lame food choices that have left me starving. Not the case now JJ….really happy with the variety and the fact that a snack here, bit of chocolate there, is factored into the plan.
Exercise….simplistic and no nonsense. I used to be of the opinion that if I can't get to the gym I can't workout. never been one for bodyweight exercises but can't go wrong with these and they clearly work! the videos of the workouts are a great addition particularly as it's not someone screaming at the screen like alternative companies!
Looking forward to Phase 2 JJ.
Dave
James 
Well well well you have out done yourself this time James with the TSP. Over the years I have got to know you I have seen you transform people in the gym from fat to thin and from thin to ripped. In this time you have given me lots of advice and guidance but I have never trained with you myself.
But then you bring out The Switch Plan, I spent a good few weeks looking at it thinking should I shouldn't I ..WILL IT WORK… but then I thought James you are a man that likes to see results in people and knows what he is talking about when it comes to fitness and transformations of the body.
So I went for it and I have to say it is great, the food has so much flavour, I am  never left feeling hungry. Also the support  you have given me to make sure I fully understood it all and happy with everything is great 
Best bit of it all I can work out at home when ever I want which only takes 30 minutes each time. Dare I say it it feels like a walk in the park. I've lost 19lbs in 4 weeks and I cant wait to start phase 2!
Paul
Since joining The Switch Plan, I have seen a remarkable change in both my husband and I. I have to say I didn't expect the results to be so good in such a short time!! 
The meals are tasty, nutritional and filling. I have a young baby at home and the ease with which the meals can be prepared and cooked have helped massively. Preparation is most definitely the key, and I didn't realise the importance of it until now.  
The workouts are tough but great and only take half an hour out of a day to complete;  there is no need to traipse to the gym for an hour! This plan has given both my husband and I a whole new way of thinking about food and leading a healthy lifestyle.
I can't wait to start the next phase and see the results at the end! 
Becky
Phase 1 and 2 completed, and I feel amazing!
Since I can remember I have tried EVERY diet under the sun, fad diets, crashed, well known diet classes and every diet pill I could get hold of. If you was to lose a few pounds (mainly fast) i'd try it. All this worked for a week or two but was never stainable nor enjoyable. Until I started the switch plan. I can honestly say I don't feel like I'm on a diet at all but yet I've stuck to it the best and I'm at the best weight I've been since I was about 10 ? not only is this diet easy to follow the recipes are amazing. I've enjoyed it so much and can't wait to start phase 3. 
Thanks for all the support and enthusiasm ???
Jemma
Morning JJ hope you had a great Xmas mate!!
I had one of the best ones this year, I am a different person full of confidence and conversation again.  The kind words I have received from friends and family about my transformation and very visible results have been overwhelming mate and I would just like to take this opportunity to say thank you so much JJ and I can't wait for the new year and  continuing this very enjoyable journey of self discovery.
Yesterday I drank pints of cider enjoyed a few glasses of red and finished off with a very nice brandy, of course the food was great too, my body didn't know what had hit it lol it was great!!
Woke up this morning feeling a bit groggy so back into focus, did 35 mins on the bike and completed a body lastics session and back onto the plan recipes, feels great mate I enjoyed yesterday but my mind set is on the plan it's it so good knowing that it's there, love it mate I feel great after my session today and looking forward dare I say it to veg for lunch lol.
It's a new way of life mate and I love it, thanks pal for making me happier 🙂
Rich
I decided to join the Switch Plan in November 2015, 3 months after having a baby. My body had changed and I weighed a stone heavier than I wanted to. I had lost body confidence and didn't like what I saw in the mirror but resolved to do something about it. 
As soon as I contacted James, he was enthusiastic, positive and determined to help me reach my goal. He sent a hugely detailed plan for me to follow and I couldn't wait to get started. Some days I found difficult, and it took me a while to get my head around fasting! The workouts were brilliant; 30minutes to complete and I started to notice a difference after a really short time! Not only was I losing weight, I felt stronger and more confident in myself. James was great whenever I had a question or wasn't sure about something, and he always replied really quickly. 
I had never been on a diet that allowed me to eat things like bacon, cheese, and cream! I can't recommend this enough. I finished Phase 2 a week ago and I have continued with the diet as its so effective! In fact, I think the word 'diet' is inaccurate, it's now a way of life. 
Rebecca