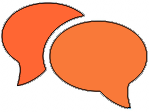 "I have never felt compelled to write a testimonial for anyone dude, but after losing 19lbs in my first month, you deserved one!"
Dave P.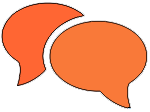 "Well, what can I say?! I've now lost 2st 2lb since October, and am feeling better and stronger than I have since losing my husband. James is like a best mate, even though you've never met him. Always there, when I'm feeling sorry for myself, with a few words of encouragement or a kick up the behind to get you back on track.
I honestly feel like I could tell him anything. The support from both JJ and the group are amazing, and have really helped me keep going, even after a blip…. just factor any wobbles into your plan, and you know you will pull it back eventually. I love the fact that I can still eat chocolate, and have the odd heavy meal, without guilt. Truly love the plan and James, Mr Switch, is a legend."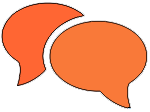 "I could not be happier with this diet and my results. I don't feel restricted, so I can still go out for meal, have a Maccies etc but I feel able to do this whilst losing weight. I have come such a long way not only how I look but my habits. I used to find ANY excuse to eat whatever I wanted but now I think it through before having it. I have never felt more confident about my body and my ultimate goal is to wear a bikini on holiday next year. The support from Facebook is second to none and is brilliant if your not only feeling bad but also when you're feeling good. Best decision I ever made was signing up to The Switch Plan."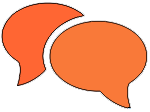 "James is a total don and understands the body from every perspective, whether that be nutrition, physical training or designing tasty meal plans. James has it covered. Nothing is ever too much and he makes himself available pretty much all of the time. As for the diet itself it's a simple science which works perfectly and under the supervision of James you feel compelled to achieve your milestones which I know is where most diets fall down. These days you hear of millions of different dieting techniques and fads and it's tough to sift through the nonsense and establish exactly what works. James takes that pressure and stress away from you and offers his guidance, support and expertise. We've saved a small fortune on food wastage and eating out since I've started with the switch plan meals. So James effectively pays for himself."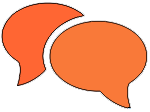 "I now weigh the least I have for about 20 years and it is all down to TSP – I can not recommend it enough. There is such a wide choice of recipes to choose from and these are regularly added to so there is no chance of getting bored with what you are eating. There is even the 'Easy Everything' recipe creator which is great for using up stuff in the fridge or freezer. You will never be short of inspiration to keep you on track. JJ offers down-to-earth advice and really understands the problems you may encounter as you try to lose weight. This is a diet where you eat real food, while living in the real world (where people drink alcohol and eat chocolate) and get real results."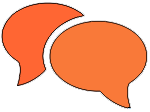 "Chuffed to pieces with TSP as the food and the support are absolutely amazing. I have begun to not think of it as a 'diet' because the meals are so tasty and the snack lists so flexible – it is now becoming a way of life. A way of life where I am losing weight; not putting it on!
Because of JJ's support through WhatsApp, Friday Motivation, 60 second clips and the Q&A videos my mind-set has never been so positive. I have realised that some months I may lose a little weight and some months I may lose a little more – both is good as I am losing weight. It reminds me of the race between the hare and the tortoise: it doesn't matter whether you are losing the weight quickly (like the hare) or a bit more slowly (like the tortoise) it's being IN the race that counts!"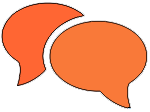 This time last year I was overweight and fed up! I was talking with my daughter about how boring all the usual diets were. I had tried them all with varying degrees of success. I even got to my target with one but sadly the weight crept back on.??
I came across The Switch Plan diet quite by chance whilst looking for something different. I read the information and browsed through the delicious looking sample menus on show. I spoke to my husband about it but he thought it would be like all the others and dismissed it.??
However there was something about this plan that kept calling me back. So a few days later I signed up.? I noticed the difference immediately. JAMES was messaging me with questions and information, not some automatic questionnaire. He added me to the FB support group where I was welcomed so enthusiastically by all the other lovely members. This WAS something different all right!
James felt like a friend who really cared about me!
I received my plan the very same day and couldn't wait to get stuck in! It was so easy! I could do this! and guess what? – I did!!!! In as little as 10 months I had got to my target shedding almost 4 stones of fat. I looked and felt the best I have ever done. My husband has had to eat his words and not a single day passes when he doesn't tell me how incredible I look.
I believe him as I can see it too!??
I am 62 years old but look better than I did at 21! All thanks to James and his amazing diet and exercise plan. I really can't thank him enough.Turns out he IS a friend and he DOES care very much. Not only about me but about all the other lovely members in this incredible plan.
Thank you so much James xxx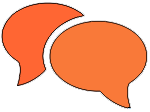 "I really cant believe this plan works so well, I have only been on it for 2 months and have seen a huge difference. People I know have commented on much I look like I have lost. I have done this without exercise just eating real food no of this tasteless food it is all real food like cheese, sausages , bacon you name it and its on The Switch Plan. Now or the meals themselves that James and Amanda have created are so simple to make even I can cook them and I used to burn soup lol, There are step by step guides guiding you through each stage of the cooking process from prep to cooking to plate to no longer feeling hungry but you also feel satisfied with how it tastes and it does taste so much better because you have made it yourself and you know that there is nothing "bad" in it.
The support you get from JJ and the rest of the TSP group is amazing through WhatsApp and Facebook if you are having a bit of an off day contact James on WhatsApp and normally within 2 minutes he has responded to you and he never minds you contacting him he wants you to succeed and also the other TSP members on Facebook will always find a way to make you feel better. This is not a diet it is a new lifestyle that WILL help you feel healthier and help you lose weight it is one of the best decisions I have made and when I get down to my ideal weight I know it will be because of the amazing support I have received from James and the TSP group."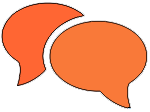 "3rd submission and the changes on my life has been incredible. Eating good quality and nutritious meals, love my snack of something sweet after my TSP meal at night. This has shown me how poorly I used to eat. My coffee consumption has gone from 8 per day each with 2 sugars to 1 every other day with half a sweetener. Joining The Switch Plan with all the support and dedication James gives is incredible and now forms such an important part of my life. Cannot thank James enough for his continual enthusiasm and support. If there is one change you want to make, join James' Switch Plan, you won't regret it."
Well what can i say about this 'diet' apart from the fact it isn't one. I have tried every diet you can think of ww, sw, juice etc and yes i lost in the first few weeks but i felt so unhealthy with all the diet foods, rubbish going in to my system. I emailed james with a barrage of questions before i commited and he responded very quickly with knowledgeable and witty answers.
I have found the plan easy to follow and even got my hubby eating the meals so i dont have to cook twice…his words 'love it'. It is real food, no processed substitutes and i can still have chocolate if i want it!! I have had ill health for a week and james has adapted my plan for me to reach my weightloss/body shape goals. Thank you james, now for next months adventure.
And I could literally go on and on, I have HUNDREDS of testimonials from people of all ages, abilities and walks of life.
All of them were sceptical, all of them thought it too good to be true, but joining showed them that dieting IS NOT magical, it just requires some science, real world application and non judgemental support.