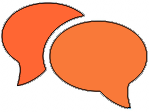 "After nearly 2 years as a member I still can't believe that you keep thinking of new recipes to add each week."
Ana D.
These recipes can be chosen as one of your main meals each day (you can use your own of course). We add new ones each week.
The rest of your daily food is controlled either by your Food Allowances or Calories, depending on which plan you are following.