The February Blues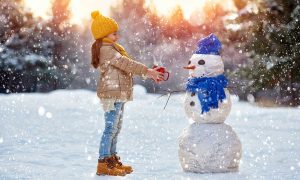 For most of you who started your diet in January it's been awesome. Full of optimism, motivation, dedication and results!
January has a habit of doing that, it's a positive time of the year but we are now in February and I am telling you for a fact that it's going to be much harder. Much MUCH harder.
Not because your body is any different, or is suddenly not capable of dieting, but simply because your mojo is going to wain.
For 5% of you this doesn't apply. You have a goal, you are focussed and you will do well but the rest of you, you're going to struggle.
The plan you have is fine, the food you are eating is fine (because any food is fine when dieting for weight loss) but your head is going to mess with you.
The biggest problem is that all dieting results in the first month are amazing because there is water lost along with fat (I won't go into why that is now but if you search the site I have written and videoed extensively about it).
That water loss obviously shows on the scales and the figure that looks back at you inspires and motivates you to keep going and drive forward.
But by month 2 that water has all gone, now it's down to the hard core nitty gritty of fat loss, and that is WAY slower on the scales.
Most of you can expect to lose HALF of what you did in month 1, and while that is normal, and expected and still epic, it's a a bit of a head fuck and some of you will lose it. You will start doubting what you are doing, is the plan working, why did the scales not move this week, maybe the diet Doris is doing is better etc etc.
As SOON as you start doing that it's a slippy road to where you have been before. Going round and round in circles and inevitably ending the year where you are now, most likely heavier.
This month is really the first TRUE MONTH of dieting, it's where we get to see what you are made of, we get to see if you truly are, finally, capable of actually dieting and delivering the goods.
This is the make or break month for most. If you buckle under the pressure you are going to be floundering all year but if you see it through, and accept that ANY loss this month is a RESULT then you will be strong moving forward and stand an incredible chance of seeing this through to your end goal.
I don't say this lightly, I have HUGE experience of this, I see it year in year out.
I guarantee you now that at some point very soon the support group will change, the tone will be different. More members will be saying they are struggling, or didn't get the result they wanted on the scales this week. This will lead other members to vent their frustration as well and it all inevitably ends with me posting a long arse message along the lines of this post to get the mood back up and everyone back on track.
Watch out for it if you follow the group, because it WILL come, it has to every year!
---
SO WHAT DO I SUGGEST
Well it's easy, don't change anything. There is no food or drink you cannot eat on either of TSP's diet plans, so thats not an excuse. What you did in month one WILL serve you proud in month 2. nothing is any different.
Think about the things you have been doing, weighing food, logging calories, counting allowances, saying no to seconds, whatever the changes are you have made to get you to this point, keep doing them.
Do not change a single thing
BUT
prepare yourself, this month the results will be less dramatic or exciting, but if you stick to what you have been doing there WILL be results, and all you need to do is string months with results together, no matter WHAT the result was, and inevitably you will reach your goal!
The members on the plan who have lost a LOT of weight will all tell you they had months where the scales didn't even move, for absolutely no reason, but what got them to their end goal was accepting this does happen, and going into the next month with the right attitude.
You are going to need to do the same. So head down, focus on your goal, visualise the new you and stick to your plan. Don't change anything in your habits, be as determined as ever, get through this month, and the rest of the year is yours for the taking
but if you lose your head in the next few weeks, you've been beaten, and the fat will win again, for another year!