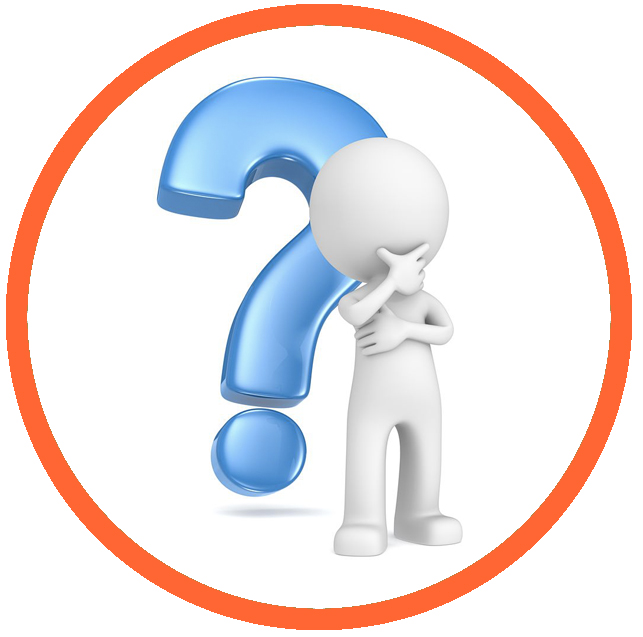 HOW DOES MEMBERSHIP WORK?
Dead simple. Membership to The Switch Plan is on a monthly basis and there are members on the plan from all over the world.
You simply remain a member for as long as you wish, while you are getting the results you want. We have members who have been with us for years (and lost their weight a long time ago but wish to maintain their achievements) and some who only stay a month.
Your personalised plan will be updated every month, to ensure that your weight loss doesn't stall.
When you are ready to leave, whenever that may be, simply inform us. There are no contracts, leaving fees, notice periods or tie-ins.
HOW DO I JOIN?
It's quick and simple. Click Here and fill out a quick joining form.
There are no leaving fees, contracts or notice periods. The website is fully 256bit SSL encrypted.
Once you have joined (which takes about 2 minutes) you will have immediate access to every resource on the website. You then need to complete a quick form (this can be completed at a later date if necessary) providing details on your current lifestyle, eating habits, food preferences, social and work patterns etc.
That's it! You're all ready to receive your first plan!
WHAT ABOUT PHOTOS?
Lifestyle members do not need to send photographs, but Managed members do. The before and after pictures you see on the site and across social media are of members who chose to submit pics and gave explicit permission for them to be used that way.
75% of members who submit pics request that they are kept private and of course we honour that request.
DO I GET SUPPORT?
OH YES! Industry leading, non compromised, quick, fast and just incredible!
All support is handled via Telegram Messenger so there is no need to wait for lengthy email replies or to be logged into a 'members area'. Most of the time I will reply really quick (yes you will be messaging directly with me, not an agent) but sometimes I can't, so bear with me, I am still only human! You will always get a reply though.
FACEBOOK SUPPORT GROUP
There is also a private facebook Support Group where members post pictures of their food, discuss their triumphs, seek support when struggling and generally help and support each other. It's an incredible resource, not in any way negative, and a credit to the members who operate within it.
DO WE HAVE REGULAR CONTACT?
We do indeed! Every week you will receive the following:
The new weekly recipe

A Friday Motivation Post (members love these

)

A weekly Q&A video (where I answer questions or discuss a topic that members have asked of me.
WHAT WILL I BE ABLE TO EAT?
Your diet plan will be written to only include foods you love, never foods that you don't. You will be able to choose from thousands of recipe and meal options so you will never get bored. We add new ones each week and if you have a favourite recipe you enjoy, simply send us the details and we will 'tweak' it so you can include it on your plan.
Our recipes cover stir frys, hotpots, oven bakes, pan cooked, salads, takeaways, pizzas, in fact you name it, we will have it (and if we don't, simply ask for it and we will create it and add it to your plan)
All of your food will be covered by personal food allowances (or calories if you choose the HYBRID Plan).  You will not be restricted in what you can eat, only how much!
And to put your mind at rest, your plan will include treats, snacks, alcohol and all the fun stuff.
FOOD ALLERGIES & INTOLERANCES
The recipes and meals on the site are clearly labelled as being gluten free, dairy free etc. However because your plan is personalised we will simply swap ingredients where necessary so you can still enjoy everything to the full. Again, you will only eat foods you love, and can eat.
VEGETARIANS & VEGANS
As a vegetarian, you can still enjoy membership to The Switch Plan and achieve the same results as anyone else. We have a range of vegetarian only meals on the site (and of course your personalised food list will fully cater for your preferences too) and virtually every meal can have it's meat element replaced with Quorn or Tofu.
Vegans, and those who are particularly specific with their eating preferences do best on The HYBRID Plan, as it gives them complete control over their food, secure in the knowledge that they are eating the right amount of overall calories for their goals.
If you are concerned as to whether the plan will be able to accommodate your particular needs get in touch with me using the form at the bottom of this page or fire me a text message on 07810 481981.
COOKING SKILLS & FAMILIES
No one wants a diet that takes over your life which is why, on The Switch Plan, we typically focus on one main meal a day, the rest of your food being quick, simple and easier to prepare.
All of the website recipes are designed for speed and convenience (most of the them use 'spoons' or 'handfuls' as measuring guides) and most take less than 10 minutes to make.
The meals cover all preferences. Stir frys, oven bakes, pan cooked, takeaways, salads, in fact anything you can think of will be on there.
It's easy with families too, each recipe allows you to adjust the number of portions you wish to make and automatically updates the quantities and instructions for you AND each recipe comes with either a step by step picture storyboard or a short video showing the dish actually being made.
Even if you are a King or Queen Ready Meal Lover, you will be able to prepare incredible food, easily, on The Switch Plan!
SOCIALISING
Life must go on, even when you are dieting, so on The Switch Plan we fully support and encourage socialising and dining out. 
We have a very clever system using Personal Food Allowances (that you normally use to choose items from your Food List) that we can use to 'pay' for extra curricular eating!
All you do is let me know what you are going to eat, or have eaten, and we can calculate the allowances needed to pay for it, keeping you on your diet and achieving your goals. Simple!
DO I HAVE TO EXERCISE?
NO. No one can argue that exercise helps with transforming your body, and it has many psychological benefits too BUT not everyone likes, enjoys or can exercise.
So for that reason, and quite uniquely, your diet plan will be written for you assuming you will do NO EXERCISE AT ALL. If you simply go about your daily life but stick to your diet you WILL achieve your goals. However, if you then DO exercise you can earn yourself extra food, as a reward so to speak!
Why do we do it this way?
Well if you had a diet plan that told you to train 4 times a week but for whatever reason had to skip a workout you would then feel as though you had failed, and not sure if your diet should be adjusted or not, and worse still lead you to blow the day completely BECAUSE you thought you had failed.
This way, there is no failure element. ANY exercise you do is a bonus, and you will be rewarded for it with extra food, but if you don't do any, don't worry, just stick to the diet that has been written for you and your results will happen!
DO YOU PROVIDE WORKOUTS?
Absolutely. On the website there are hundreds of workout videos covering all abilities and goals.
LIFESTYLE MEMBERS
You have full access to these workouts but without personal instructions
MANAGED MEMBERS
You will receive a fully customised and personal to you, workout plan each month
HIIT & FLEXIBILITY WORKOUTS
These are either 15 minute or 30 minute workouts, done at home, training alongside a video of either me or one of my assistants. They range in ability level from 'I can only just stand up' to 'OMG'. No equipment is required although we do have a range of Kettlebell workouts in this section too.
RESISTANCE WORKOUTS
Again all home based workouts using either inexpensive Resistance Bands or Kettlebells. 15 minute or 30 minute workouts are available and most of them have train along to videos.
I ALREADY DO EXERCISE
Great, carry on. Check with me to make sure the exercise you are doing qualifies for you to earn extra food on the plan and you're good to go!
Exercise is exercise and it's all good for you, so go for it!
WHAT ABOUT DISCOUNTS?
Lot's of couples choose to join together in order to help each other lose weight, but because the work involved for both of you is the same we cannot offer discounts sorry.
However being on the plan together does work incredibly well, as the recipes available from the site are available to every single member so you will not have to eat different foods at your main meal times.
I HAVE MEDICAL CONCERNS
Simply get in touch with me using the form below and we can discuss. I will tell you honestly if the plan is suitable for you at this time.
The same applies if you are pregnant or breastfeeding please.
LET'S GET YOU SLIM
The Switch Plan is the last diet you will ever need. You will achieve incredible weight loss while still socialising, eating with your family, enjoying quick, easy and fantastic tasting food and receiving industry leading support.
If you've been trying to lose weight for years and your previous diets have not delivered then it's time to try something new! Click the button below and let's get you started. What do you have to lose?
Please Get In Touch
I take your privacy seriously and your details will never be sold or passed to any third parties. My Emails regularly get caught in SPAM so please, if you want a quick and secure reply, message me direct on 07810481981.