You Know Its Coming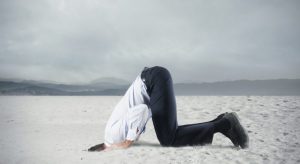 So we have all had the fun through December, some of us more than others. In fact for some of you the WHOLE month of December WAS Christmas, and that's fine!
But you are now faced with a choice:
Most people have an overindulgent December, excused by the fact that everyone else does too, and it's acceptable and expected and WELL, it is Christmas after all, and the average person puts on between half and one stone with the intention ton of losing it when they start their New Year Diet..
BUT, as aa lot of you know, dieting is not easy to stick to, and the truth is that that weight gained then remains with you, meaning each year you are getting heavier and heavier without being able to lose it.
Think about how much you weigh NOW compared to when you very first started dieting ALL those years ago!
WELL ENOUGH IS ENOUGH
The time is coming, this has to be your year, you need to nail it this time, make it count. When you start your New Year Diet you have to WANT IT, be focussed and committed and driven and determined this year to get the job done
BUT BUT BUT I DO NOT MEAN THIS
Cutting out all 'junk

Avoiding alcohol

Stopping snacking

only eating 'clean', 'diet' and 'healthy' food
That's what you have done in the past and it's not worked for you, you've tried the typical dieting protocols and being 'good' but being 'good' is restrictive and throws you off the path, and you fail. Failure doesn't get you anywhere.
---
WHAT I MEAN IS THIS
CHANGE YOUR ATTITUDE
realise that WHAT you eat is NOT important, only HOW MUCH YOU EAT
UNDERSTAND THAT ALL FOOD CAN BE INCLUDED IN YOUR DIET
regardless of its CLEAN or UNCLEAN STATUS
ALLLOW YOURSELF SOME TREATS
meals out, drinking sessions but just get BACK ON PLAN the day after
STOP TRYING TO BE ALL OR NOTHING
find balance. You already HAVE the perfect diet, it's the way you like to eat NOW, you simply have to control how much of it you have
REALISE THE ONE DAY DOES NOT RUIN IT ALL
just because you had a day not counting allowances or logging calories does not mean the week is ruined, simply get back on track and continue
BE FLEXIBLE
If you just need to go over a bit one day, if you are particularly hungry, simply borrow some allowances or calories from the next day and make it up. Manage your week right to stay on track.
---
Do NOT get up on the first morning of your diet and say RIGHT, no more chocolate or crisps for me BECAUSE YOU WILL FAIL, your track record proves that
INSTEAD
Have a NEW ATTITUDE, something different, a diet that IS going to include everyday things, allowing you to move forward week on week happy with ANY LOSS, instead of chasing the massive numbers every time.
If you had ALL DONE THIS at the beginning of 2018, instead of trying to be RADICAL and a NEW PERSON and even only averaged a 1lb loss a week, ONLY ONE POUND, then at this point today, you would be weighing NEARLY 4 stone less now.
JUST THINK ABOUT THAT. And while there is no point with regrets it's a stark reminder that you now have another opportunity coming up,
but to make it work..
Change your attitude towards dieting, try it the way JJ suggests, and I'll see you this time next year with all your weight FINALLY GONE!
Why am I publishing this now so early? because I dont want you emptying your cupboards, eating all the junk 'so it's gone' because there is no need to. You can still be eating Mince Pies well into January, JUST ALLOW FOR THEM!